Save with this limited-time Mortgage offer.
$500 off Closing Costs when you attend our FREE Homebuyer Webinars
1st Wednesday of each month
Next one on 6/7/23 at 5:30 pm
Your
Mortgage

Center

Whether you are looking for a traditional mortgage or need something a little outside the box, our lending experts will go the extra mile to find the financing that is right for you.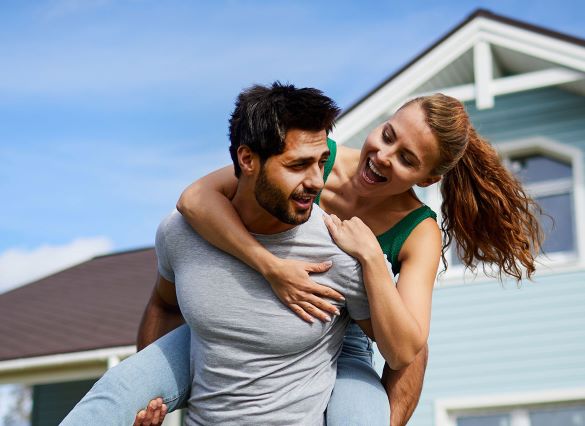 Trust TEGFCU For Your Mortgage Loan
Why Finance With TEG FCU
We take our responsibility to our members seriously. We're proud to be local, member-owned, and not for profit.  
Making a mortgage affordable means not surprising you with extra closing costs like some other loan products. Compare our closing cost to other lenders and Just Say No to Junk Fees. You won't find them at TEG.
✓

No Application Fee

✓

No Origination Fee

✓

No Broker Fee

✓

No Processing Fee

✓

No Underwriting Fee

✓

No Mortgage Rate Lock Fee

✓

No Wire Transfer Fee

✓

FREE pre-approvals
★★★★★
Our experience was extraordinary. Jessica and the TEG team were incredible. They helped us from the moment we walked into the bank to after the closing was done. They were always available either via email or call. They made the process of buying our first home very pleasant. We are truly happy with the outcome and we love our home.
Mortgage Loans for the Way You Live
Today's Featured Conventional Mortgage & Refinance Rates*
| Term | Rate | APR | Points |
| --- | --- | --- | --- |
| 30 Year Fixed | 6.875% | 6.931% | 0.000% |
| 20 Year Fixed | 6.750% | 6.823% | 0.000% |
| 15 Year Fixed | 6.500% | 6.589% | 0.000% |
*These rate charts are as of 6/2/2023 based on a $300,000, This is based on 75 LTV, 740 FICO, $300,000 loan amount with escrows, 30 day lock. Your individual rate may vary based on loan amount, purpose, credit, LTV, lock period and other credit characteristics. Please note that mortgage interest rates may change several times a day in reaction to market movement.
Today's Featured Adjustable-Rate Mortgage (ARM) Rates*
| Mortgage Type | Rate as low as | APR as low as | Points | First Cap | Subsequent Cap | Lifetime Cap |
| --- | --- | --- | --- | --- | --- | --- |
| 5/6 ARM | 5.375% | 6.557% | 0.000% | +/- 2.00% | +/- 1.00% | +/- 5.00% |
| 10/6 ARM | 5.875% | 6.395% | 0.000% | +/- 5.00% | +/- 1.00% | +/- 5.00% |
*Effective date 6/2/2023. APR=Annual Percentage Rate. Advertised Rates are as low as and are based on an evaluation of credit history and down payment, so your rate may differ. All loans are subject to credit approval. All rates and terms are subject to change without notice. Contact a credit union employee for further details. Other terms and conditions may apply. Rates on 5/6 ARMs are fixed for the first five years and subsequently subject to change bi-annually. Rates on 10/6 ARMS are fixed for the first ten years and subsequently subject to change bi-annually.
Let Us Take a Second Look and Get $100
If you are pre-approved by another mortgage lender, TEGFCU would like the opportunity to provide you with our own pre-approval decision, so that you can compare lending institutions and to thank you for taking a second look we will give you $100.
Meet Our
Mortgage Loan

Officers

We are here to help you secure the loan approval you need! With an extensive background in mortgage lending, we are committed to helping you find the best possible financial solution. APPLY TODAY with one of our Mortgage Officers.
Get personalized, one-on-one service that is unequaled by other lenders.
Our Mortgage Loan Officers are here to help make the loan process as smooth as possible for you, and can help you:
• Compare your mortgage options
• Help you get pre-approved
• Complete your application
• Lock in your rate
• Get you to your closing with a smile
Our team has the expertise to walk you through these questions and more. We'll start by getting to know you, then help you get you preapproved for the right loan so you know how much house you can afford. Our experienced staff will help you through the complicated mortgage process step by step.
Who

Can Apply

Membership is open to all those who live, work, worship or attend school in the New York Counties of Dutchess, Orange, Rockland, Putnam, Sullivan, Ulster and Westchester.