Mortgage
Assistance
If you're concerned about your ability to make your mortgage payment due to an unforeseen change in circumstances TEG may be able to offer assistance. We will need to understand the reason you have gotten behind and review your financial situation to determine if assistance can be offered.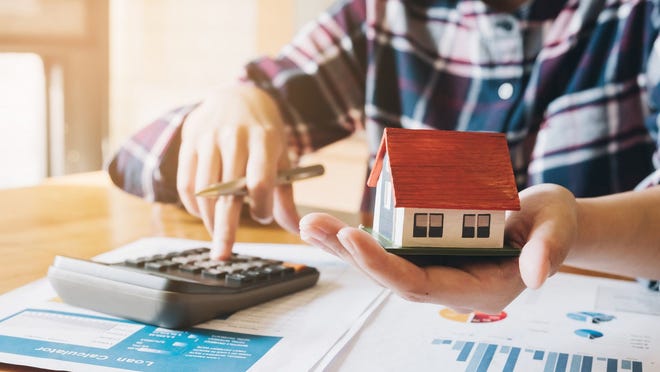 A forbearance is a temporary pause of your mortgage payment.  This may be due to layoff or reduced hours or if you are not being paid because you are ill or can't work due to caring for a sick family member. It is important to note that these payments are not forgiven and at the end of the forbearance period a plan will need to be worked out for the delinquent payments.
Who should apply for assistance?
If you have been financially impacted by the loss of employment/income, death of a borrower, serious illness, divorce or unexpected increased expenses then, a forbearance plan may provide short-term relief in regards to your decrease in cash-on-hand until you are better off. There's help, but it is important to first assess your situation.
If you can pay your mortgage, pay your mortgage.  Deferring other expenses  will most likely be less costly in the long run. Prioritize your spending- After healthcare, keeping your house should be your first priority.  Look for optional expenses- cable TV, memberships, entertainment- that you can eliminate.  Delay payments on other "unsecured" debt until you have paid your mortgage. If you are employed, look carefully at the voluntary deductions from your pay.  Temporarily reducing contributions towards a 401K or other retirement plan may free up funds you need now. The key is to find out who's offering what in terms of leniency. This proactive effort is the best way to determine what bills need to be paid now, and which ones can wait. If there are any expenses you can cut, do so at your discretion.
If you can't pay your mortgage, or can only pay a portion, there are important things to know first. Forbearance does not erase the amount you owe on your mortgage and it does not advance your due date.  It is only a delay of payments and interest on the paused amounts will continue to accrue until you repay them. You should pay close attention to how you will have to pay back any missed or reduced mortgage payments.  There are three ways to go about that:
Reinstatement or Paused Payment paid in a Lump Sum: You may owe a big bill that comes due all at once, the months you skipped plus the current month. If you can afford it, the simplest thing to do is to pay off the whole amount you owe. That sounds like a big chunk, but one of the options you have is to pay whatever you can during the forbearance in order to cut down on the amount you owe at the end. Still, we understand not everyone has the money, so there are other options.
Repayment Plan: The second option is to go on a repayment plan. With this, you make your regular mortgage payment plus some extra in order to pay off the amount you still owe from your forbearance over a set period of time.
Modification: A mortgage loan modification is a written agreement that permanently changes the original terms to make mortgage payments more affordable, and is a type of loss mitigation.  Modifications may involve extending the number of years you have to repay the loan, reducing your interest rate, adding the overdue amount to the balance of and/ or forbearing or reducing your principal balance.  In most cases, you'll have to complete a trial period plan, often for three to six months, to demonstrate you can afford the new modified amount
Please note: Modifications may require additional services, therefore, borrowers may be responsible for additional expenses such as title searches and recording fees. Those charges generally must be paid by the borrower at the time the modification is executed.
All requests will be reviewed on a case-by-case basis, taking into consideration both your current and long-term ability to repay.
In the event you do not qualify for assistance and cannot afford you mortgage, sale, short sale, or deed in lieu of foreclosure may be viable alternatives to foreclosure.
How to get started:
In order to be considered for a forbearance or payment modification, you must first let us know about your circumstances and how you are impacted. Approval is not automatic.
Online: Click here to electronically complete an application for assistance.
By Mail: Click here to download an application. Once completed, please mail it to 1 Commerce Street, Poughkeepsie, NY 12603 – ATTN: Collection Department
By Phone: If you are unable to complete the online or PDF application, please call us and we will mail you a form.
Once your forbearance period is over, we will work with you to determine the best course of action when you're ready to resume payments.
We're Here to Help
We understand that sometimes "life" happens to everyone. If you are struggling to pay your bills, TEG Federal Credit Union wants you to apply for financial assistance so that we may be able to help you by providing temporary relief.
When you apply, we will:
Work with you to determine the solution that is right for you, whether your situation is a temporary hardship or a permanent situation. We can help with a variety of workout options depending on the type of loan you have, from deferring