Auto Lease Buyout: Is it Right for You?
Auto Lease Buyout
Is it Right for You?

The Covid-19 pandemic sent the economy into a freefall, and more than two years since the onset of the worst health crisis in generations, inflation and the cost of gas are shaping the national conversation around household budgets.
But for anyone who leases their car, TEG Federal Credit Union likely has some good news to share that could have a positive impact on your finances.
It all starts with an auto lease buyout. Simply put, this involves you buying your car when your lease ends, instead of turning it in, beginning a new lease and getting a different car. A car lease buyout is essentially a used car loan – only this time, you've already been driving the vehicle for the past few years.
Why Now?
As inflation has risen, auto values have also increased. This is an unusual time for leases, with the value of an automobile being higher than anticipated at the outset of the arrangement. If you buy out your lease now, you're getting a very good deal to own the car you have been driving. Or, buy out your lease, then turn around and sell your vehicle, and earn a profit in the process. You can then put that cash toward a new car.
The Bottom Line
You agreed to the buyout amount when you signed your lease. But inflation and auto inventory shortages have increased the value of your car. Accordingly, you'll be buying out your lease at the agreed-upon amount, which means you're paying less for your car than it's worth.
So how much money could an auto lease buyout keep in your pocket? It could be anywhere from hundreds-to-thousands of dollars. We'll get to a suggested first step in a moment. But your second step should be researching your vehicle and determining its value, based on make, model, mileage and age.
And don't forget these two points:
A big pitfall can be underestimating the value of your car, and not realizing that you can underestimate the value of your car.
But if you play this auto lease buyout thing right, you could end up with a car that has added equity.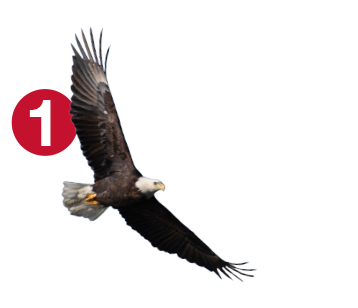 Your
First Step
Contact TEG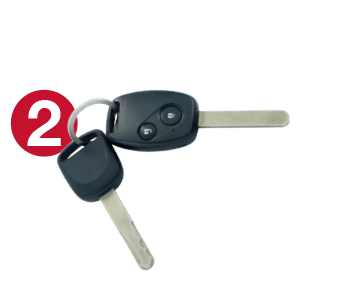 Your
Vehicle
Based on make, model, mileage and age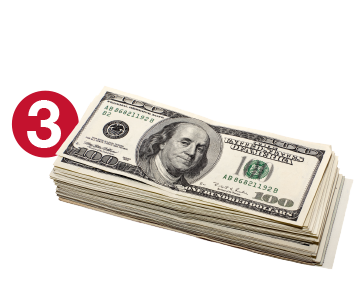 The
Big Picture
Based on value, savings and goals
YOUR FIRST STEP
Your first step should be contacting TEG Federal Credit Union.
Call our Solution Center at 845.452.7323, visit a branch, or send us a message.
Once we connect, we'll proceed together.
Bring in your lease agreement and one of our experts will go through the details with you. As you might expect, reading a lease can be befuddling.
But let's go over it together and we can sort through it all, to determine:
What your lease buyout amount is.
What the current value of your car is.
If it makes sense to buy out your lease.
Additionally, please keep in mind that some lease agreements require you to return to the dealer/manufacturer to buy out your lease directly from them. But don't fret, we'll help you sort through that as well.
YOUR VEHICLE
Once you connect with TEG, the moment will be at hand to take a long, hard look at your vehicle:
How much mileage does it have?
What's the condition of the body?
Has the car been involved in any accidents?
Do you have all of your maintenance records?
How is the interior?
When was the car manufactured?
The Kelley Blue Book can help.
There are other considerations as additionally that could nudge you in the direction of buying out your auto lease:
You love your car and you're not ready to let it go.
You want to avoid paying penalty fees.
You want to make the process of repairing your car as affordable as possible.
You've calculated your car's buyout price and want to capitalize on the opportunity.
THE BIG PICTURE
One big mistake you can make while navigating the ins-and-outs of an auto lease buyout is failing to take a step back, for a big-picture look at your overall finances.
Consequently, identifying how an auto lease buyout can be a critical piece of your financial puzzle can be a critical step toward financial security, and TEG can help you through each step of this process.
Some things to consider while looking at the big picture are:
What are my long-term financial goals?
What are my short-term financial realities?
What are my vehicle needs as they relate to commuting to work? Shuttling my children to activities? Running errands?
Making Your Move
TEG Federal Credit Union representatives at all branches can help you find your footing in the auto lease buyout realm, and help determine if this is the right move at the right time. And now, the time has arrived to start talking TEGFCU loans.
"We have helped many members feel more confident in negotiating the best options for them at the end of their lease. If you are considering a lease buyout, this may be a unique opportunity for you to come out ahead."
Shelby Watson
Branch Manager of Commerce Street in Poughkeepsie
TEG FEDERAL CREDIT UNION (TEGFCU) AUTO LOANS
TEGFCU offers 24-84 month used car loans, with rates starting as low as 4.39% APR. You can learn more here.
And depending on the terms and conditions of your lease, you could secure a pre-approval for your loan.
Our representatives, in a majority of cases, can help process your lease buyout paperwork.
Your financial success is our top priority. As a not-for-profit credit union, we're all about finding affordable solutions, guiding you through the process and helping you secure a sound financial future. We are unbiased. We want to help you understand your options.
Click on the following link to learn more about TEGFCU Used Auto Loans and to see how easy it is to get started!
*Rates effective as of 10/12/2022. Annual Percentage Rates (APR) shown are "as low as" and are based on an evaluation of the applicant's credit, term of loan and loan-to-value ratio. Your rate may vary from rates shown. Other rates and terms available. Rates are subject to change at any time. The stated rate is discounted by .25% and includes a requirement that loan payments are automatically transferred from your account for the life of the loan. Internal refinances and auto equity loans rates are different and are not eligible for promotional rates.