Renovation Loan
The national trend of homebuyers seeking out properties in need of renovations has established a firm foothold in the Hudson Valley,
where low inventory and a critically-low inventory of turnkey houses, have repositioned the market.
As a result of these shifting sands, many homebuyers are pivoting and staking their claim in the American Dream by turning to fixer-uppers.
And they are financing these buys with renovation loans that can set the stage for:
Purchasing a property with great potential that can be turned into a house that will truly be a perfect fit, because renovations can be tailored to specific needs.
Securing financing for a property in an "as is" condition, which requires extensive repairs and as a result would not qualify for a traditional loan.
Work that typically qualifies for a renovation loan includes significant repairs and updates—a new roof, kitchen or bathroom, and demolition. Why not take a small, 1,200-square-feet ranch, add a second floor, and turn it into a 2,400-square-feet colonial? Financing is typically available up to 95% of the purchase price plus the renovation cost; or 95% of the new, anticipated value upon completion, whichever is less.
Benefits of a Renovation Loan
After shelling out for a down payment and closing costs, many homebuyers find themselves short when it comes for the next item on their to-do list: renovations and upgrades. A renovation loan enables you to combine the acquisition or refinance of your property with the renovation in a single transaction. 
 A renovation loan can be a good option for first-time homebuyers who haven't had time to build the equity that would allow them to get a HELOC or home equity loan. Likewise, a personal loan might not be an option because of its higher rates and shorter terms.  
According to Bloomberg.com, homes needing renovations sold at a faster pace in 2021 than during the two prior years, which can be seen through the data on Realtor.com. Also:
Increase in
Fixer-Upper
Sales from
2020-2021
Increase in
Dollar Volume
of those deals
in 2019-2021

Increase in
Fixer-Upper
Listings
According to the National Association of Realtors: The typical home purchased in 2021 was built 28 years earlier—in 1993. That represented a trend where the age of a purchased home has steadily increased—from 18 years old In 2011.

Upgrading an Existing Home
Rehab loans from TEGFCU are also good options for existing homeowners who want to keep their home, but renovate it. Existing homeowners can bundle a refinance with a loan for renovations.  
 Loan qualifications are based on the "as-completed" value of the home. This allows homeowners to upgrade their homes in a significant way, regardless of the equity they have in their property. So now, existing homeowners who don't have the equity needed for a traditional refinance, or home equity line of credit, have a meaningful option.  
It's worth keeping in mind how the coronavirus pandemic turned the housing market on its ear.  
In New York City, the widespread pivot to remote work prompted many New York City residents to relocate to the Hudson Valley. The lockdown that kept transplants and existing residents at home for longer periods of time triggered a shift in the perception of what defined a living space.  
From a LightStream 2022 Home Improvement Survey: "Over the last two years since the start of the pandemic, our annual Home Improvement Survey showed that many people's perceptions around what makes a home, a home, have shifted. Overnight, it became the place where we did it all—work, learn, entertain, eat, liven up, settle down and sleep. In 2020, as homeowners spent all their time at home, we saw the demand for home improvement projects skyrocket—followed by a decrease in 2021 as homeowners were more conservative with discretionary funds. 
"The 9th Annual LightStream Home Improvement Trends Survey found that home renovation plans are back on the rise in 2022. But the types of projects homeowners are prioritizing have pivoted—more homeowners are investing in longer-term projects. Homeowners want to create more functionality within their home and plan to make home additions, basement and attic renovations. They also want to improve at-home work/learning spaces, clearly indicating that they expect hybrid or remote lifestyles to continue." 
Now, another seismic shift is unfolding as higher interest rates have cooled a buying market that had been ignited by the pandemic.  
All of this emphasizes the urgency and immediacy surrounding the possibilities set in motion by a renovation loan, which focuses on that which a homeowner already has, as opposed to what they might purchase.  
"Getting a mortgage can become an overwhelming task and it's imperative that you have a knowledgeable partner to help guide you through the process and make sure you are fully informed about all the options available."
Jessica Schoen, Senior Mortgage Officer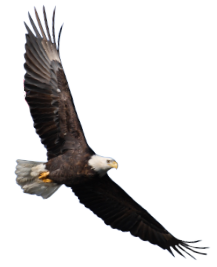 Contact TEG Federal Credit Union and speak with one of our loan officers.