Debt Consolidation Loan
DEBT CONSOLIDATION LOAN
Why Choose TEGFCU?

Managing your day-to-day finances can be overwhelming.
Managing Debt can leave you gasping for air. 
But always remember, debt is a part of life, and not all debt is bad debt. Loans that finance the purchase of a new car or house are an investment in your future.
But letting debt pile up is never a good thing. Regardless of what kind or how much debt you have, there's always room for improvement.
That's where TEG Federal Credit Union can help. 
TEG FCU is all about solutions designed to streamline the management of your finances. A big piece of that puzzle can be a Debt Consolidation Loan. 
Too Much Debt: How Did You Get Here?
Whether it's unforeseen circumstances like costly medical bills or loss of a job, multiple credit cards or overspending while living paycheck-to-paycheck, it's important to find the root of any issues that come with accumulating debt. Accordingly, that's the first step toward resolving the issue, and it's a big part of how TEG FCU can help you manage your debt and plan for a future with financial security. 
But first, let's take a look at Financial Warning Signs that may sound alarm bells on whether you need to speak with a team member at TEG FCU:
Feeling stressed about your finances.
Struggling to make payments.
Paying monthly minimums only.
Credit balances only go up, not down.
Constantly making late bill payments.
Consistently using grace periods.
Maxed-out credit limits.
Being unaware of your balance due.
Consistently applying for new cards.
Not being able to build savings.
What is a Debt Consolidation Loan?
Like millions of American consumers, you may have debt spread out across multiple credit cards and multiple loans.
Also called a personal loan, unsecured loan or credit consolidation loan, a Debt Consolidation Loan simplifies your finances. How does TEG FCU help you simplify your finances? We can combine your high-interest debts into a single payment each month, with a lower interest rate, that lowers your monthly payment as it lowers your anxiety.
Additionally, you don't need any collateral and the term of the loan is fixed. This means the amount you must pay each month is a fixed amount that you can account for in your household budget. Also, you'll know the date of your final payment, so you can work toward that light at the end of the tunnel.
Credit cards, on the other hand, have variable interest rates. This means the interest rates fluctuate, creating something of a moving target, which can be a real detriment to managing your debt. Variable interest rates can leave those with high credit card debt only able to make minimum monthly payments; and small payments may not make much of a dent in the balance owed. The fixed interest rates on a Debt Consolidation Loan, however, can save you a significant chunk of change when the federal reserve raises interest rates, which has been happening as of late.
Keeping Money in Your Pocket
A fixed-rate loan could end up saving you hundreds or thousands of dollars.

Depending on your creditworthiness, you may qualify for a lower interest rate and lower payments.
Combining numerous debts and bills into a single, monthly payment streamlines your monthly payments, makes organization easier and declutters your finances.

You could potentially improve your credit score.
Real-World Example
A TEG FCU member inquired about taking out a loan against his trailer to cover the cost of dental work. But he knew his credit needed to improve if he was going to qualify for a low interest rate. A TEG FCU representative determined that a Debt Consolidation Loan would save him cash through interest savings and lower monthly payments. TEG FCU also set the member up with a credit plan to improve his score.  
The long-term member, who uses TEG FCU as his primary financial institution, had $9,210 in credit card debt and was paying a total of $459 per month in minimum payments on his credit cards. Also, these cards were close to being maxed out, which negatively impacted the member's credit score.  
The Debt Consolidation Loan would pay off this debt in three-and-a-half years, saving him $181.56 per month, or $7,625.52 over the life of the loan. 
If the member had paid the minimum monthly payments on his credit cards, he would have needed roughly nine years to pay off balances that carried interest rates of more than 20 percent. And now that TEG FCU has paid off the credit card balances, with the member now paying back TEG FCU, his available revolving credit is 100 percent, which improves his credit score substantially.
This real-life example shows how TEG works to help you in the short-term, but even more importantly sets you up to succeed financially in the long-term. 
SAVINGS COMPARISON
TOTAL SAVINGS: $6,951
Example based on total credit balances of $15,000 with an average credit card interest rate of 19% when only paying minimum payments (4% of balance each month)
TEG FCU's DEBT LOAN CONSOLIDATION RATES
APR AS LOW AS
7.74%*
AMOUNT
Up to $30,000
TERM
Up to 48 Months
APR AS LOW AS
7.99%*
AMOUNT
Up to $30,000
TERM
49-60 Months
APR AS LOW AS
8.74%*
AMOUNT
Above $30,000
TERM
Up to 48 Months
APR AS LOW AS
9.24%*
AMOUNT
Above $30,000
TERM
49-60 Months
 Here are some hard numbers regarding rates for Unsecured Personal and Debt Consolidation Loans: 
Other interest rates can be as high as
24.5% for a department store credit card and 21.15 % for a major credit card. 
Here at TEG FCU, we like to say that,
"The world is your oyster, and financial freedom is your pearl."
Why choose TEGFCU for a Debt Consolidation Loan?
The service you receive from any TEG FCU representative, at any TEG FCU branch, extends far beyond processing your application. A lending expert will provide you with a free credit review and our team will work with you to devise a plan to consolidate your debt and target two very important areas: saving money and strengthening your credit score.  
If our team is unable to offer you a Debt Consolidation Loan on your first inquiry, we stick with you to build a strategy for a debt-free future. Consequently, our goal is to deliver free, unbiased financial counseling. 
TEG FCU is more than a credit union—we're your partner and a resource for solid financial information. We're committed to helping every one of our members get to a better place financially. Speak with us to better understand your credit report, improve your credit score and save money when you refinance your current loans at a lower rate. 
Consolidating your debt is a great step in the right direction, but you must remain financially proactive in order to make this work. Don't fall into old habits. Continue to evaluate your spending habits. Consider setting up Auto-Pay—this can help ease the stress that can come with remembering to make a payment. Monitor Your Credit Report.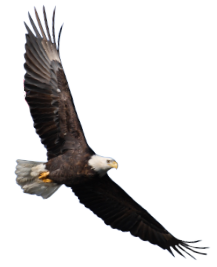 *Rates effective as of 11/21/2022. Annual Percentage Rates (APR) shown are "as low as" and are based on an evaluation of the applicant's credit, term of loan and loan-to-value ratio. Your rate may vary from rates shown. Other rates and terms available. Rates are subject to change at any time. The stated rate is discounted by .25% and includes a requirement that loan payments are automatically transferred from your account for the life of the loan. Internal refinances and auto equity loans rates are different and are not eligible for promotional rates.