Back-to-School Drive
It's almost time for kids to head back to school.
Let's help ensure that every student has the basic supplies they need to succeed!
At TEG FCU, we feel it is both an honor and privilege to give back to the communities we serve. After all, "people helping people" is the foundation of our core values. It is in this spirit that we have teamed up with the United Way for our 2022 School Supply Drive.
TEG will be donating school supplies to local children in need. If you would like to add to our back to school drive please donate items to any of our eight branch throughout August.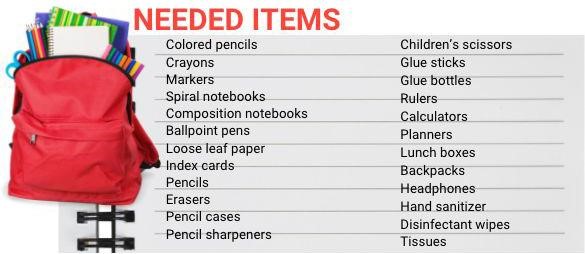 If you would like to make a monetary donation please click here.